02. Who are we?
Mutts and mixed breeds shine at uMngeni SPCA / Hill's Township Dog Show – 17 April 2016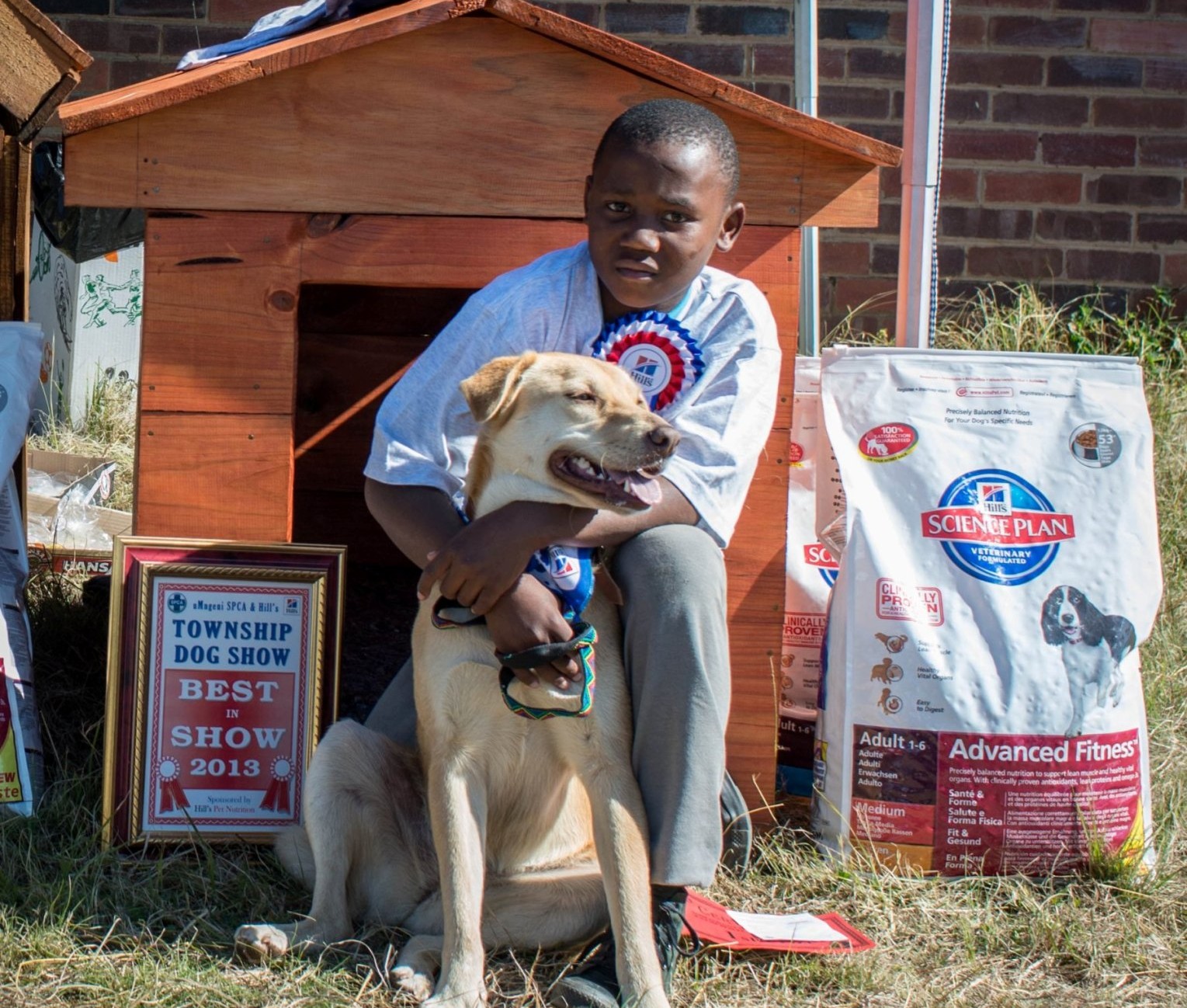 Mixed breeds, mutts and township specials will once again proudly strut their stuff at the 13th uMngeni SPCA / Hill's Township Dog Show, at Jabula Combined School, Lidgetton, KwaZulu-Natal on Sunday 17 April.
This is South Africa's oldest 'township dog show' and hundreds of dogs are expected to compete for top honours. Breed is irrelevant, the judges will be looking for good health, friendly behaviour and a special bond with the owner. All shapes, sizes and breed combinations can enter. Every entrant will attend an on-site veterinary clinic and be de-wormed, dipped and vaccinated against rabies before entering the show ring.
"uMngeni SPCA holds this show to encourage people in the community who take good care of their dogs. It gives them a platform to show off their beautiful pets and win prizes. It also gives us an opportunity to do health checks and promote sterilisation, thereby improving the health of the local dog population and reducing the number of unwanted litters," says Tess Fernandez, Public Relations Officer for uMngeni SPCA.
Gates open at 9:00am. Entry is free, although donations to the SPCA will be welcome. Every entrant will be given a new collar, lead, bowl and blanket. Prizes include kennels, certificates, rosettes and Hill's, the most trusted pet food brand in South Africa.
For more info visit www.umngenispca.org.za or contact uMngeni SPCA on 033 330 4557 / 076 301 4827or email pro@howickspca.org.za.
Links
www.umngenispca.org.za
www.hillspet.co.za
Facebook – www.hillspet.co.za/Facebook
Twitter – @HillsPetSA